Customers
We give clients our undivided attention and strive to provide a positive experience that builds long-lasting trust.
Our Customers
We work with clients and partners across many verticals. We dedicate the time and resources necessary to ensure your project is a success.

Our Customers
We work with clients and partners across many verticals. We dedicate the time and resources necessary to ensure your project is a success.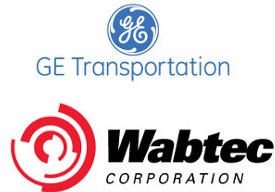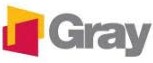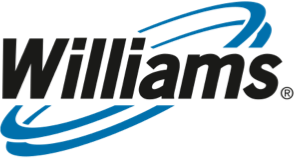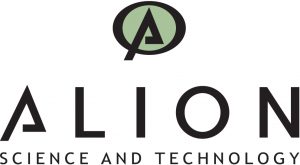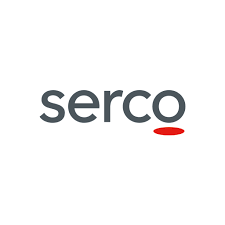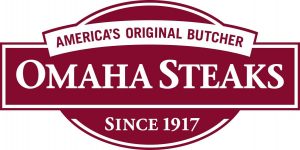 Customer Stories
These customer stories illustrate a handful of unique challenges that we were able to address through our simulation and scheduling services. For a more complete list of our clients and more in-depth case studies, contact us or visit our Resources page.
Facility Design Facility Design for Tooling Manufacturer
Summary

As part of a broader corporate initiative, a tooling manufacturer is modernizing an insert manufacturing facility. The company is replacing legacy equipment throughout the facility with new high-speed machinery. They needed a digital twin to evaluate the performance of the future-state facility design. Additionally, they wanted a solution that provided a means of continuously improving their facility design and performance throughout the transition.

SIMCON developed a data-driven facility simulation model that identified a number of bottlenecks and design issues in the originally proposed future-state design, and was instrumental in determining the most viable measures for resolving those issues. The model's findings resulted in numerous changes to the proposed equipment configurations, as well as several modifications to established operating policies.

"Not only was the SIMCON team able to build flexibility into the model to account for a rapidly changing facility, but they also anticipated where flexibility would be needed, often weeks in advance of our team realizing. Their data-driven modelling approach enabled changes to be made promptly, saving us crucial time to keep the project on schedule. The model continues to be a valuable asset for our team, where we can confidently assess the impact of further facility design changes and evaluate additional scenarios. The tool the SIMCON team provided has given us an understanding of our future facility that we never would have been able to achieve otherwise."

Manufacturing Systems Engineer, Tooling Manufacturer
Integrated Scheduling Solution Scheduling Solution for Plastics Compound Manufacturer
Summary

A mid-sized plastics compound manufacturer spent hours each day manually creating work orders from sales orders, and manually scheduling production while attempting to account for raw material availability, product inventories, sequence-dependent changeovers, and customer due dates. They sought a scheduling solution that could alleviate their scheduling burden, manage stock orders, account for complex resource constraints, and reduce late orders and sequence-dependent changeovers.

SIMCON's integrated scheduling solution achieved all of their desired outcomes. The model is driven by live production data, and any trained employee can generate actionable and effective production schedules in minutes. The scheduler was able to greatly reduce their time spent creating efficient production schedules, and can now focus on other value-added job functions.

"The scheduling solution is great. When a new order comes in, we just run Simio and import the schedule now. We don't even have to create work orders anymore. It gets us 90% of the way there and we can just lock orders when we need to override for a special case. We're really happy with it."

Vice President, Plastic Compounds Manufacturer
Partnerships with System Integrators Greenfield Facility Design for Keurig Dr. Pepper
Summary

We worked with Keurig Dr. Pepper to design and validate the production and material handling systems for a greenfield coffee manufacturing facility in Spartanburg, SC. Keurig hired Gray Construction (Gray) to construct the building and assist with certain aspects of the facility design. They also hired a systems integrator, PULSE Integration (Pulse), to develop a detailed design of the material handling systems and implement and manage that design. Both Pulse and Gray contracted SIMCON to validate their designs using simulation modeling and provide recommended alternatives where applicable. As a result of long lead times for equipment, Keurig needed to inform their procurement decisions quickly. To meet the stated project objectives within the allotted timeline, the project was divided into several models to support parallel development:

A scheduling model for the packaging lines
A facility simulation model for the coffee processing area
A facility simulation model for the raw material warehouse, processing area, and packaging lines

The scheduling model converted a weekly production plan (i.e., SKU volumes) into a weekly production schedule (i.e., job sequence) for each packaging line in accordance with constraints and business rules. The coffee processing model used the production schedule to derive a release schedule for the upstream coffee grinders, and simulate the grinding, degassing, and packaging operations. The raw material model used the production schedule to drive all major material handling activities between the raw material warehouse, the raw material processing area, and the packaging lines.

"The models and analyses the SIMCON team built allowed our team to make informed decisions on the required equipment (and associated capital) required to meet the demands of our future facility. Our team was constantly coming up with new questions, challenges, and scenarios for the model to address, many of which required the SIMCON team to revise the model and deliver answers to questions beyond the original scope and intent of the project. The SIMCON team never wavered and collaboratively and energetically turned around the deliverables requested quickly. The quality of work delivered, the knowledge of the process, and the simplicity and pleasure of working with the SIMCON team will have us returning to them for any simulation needs that may arise."

Lead Manufacturing Engineer, Keurig Dr. Pepper
Related Content
We leverage industry leading simulation software tools to develop custom solutions for your business.
See what our customers are saying.
Get to know SIMCON and our team.
Ready to learn how we can address your challenges? We're here to help.