Solutions That Power Your Business Decisions, From Facility Design to Daily Operations

Inform Design Decisions
We develop simulation solutions to help you validate and visualize your facility design and determine the impact of design changes on performance

Streamline Production Scheduling
We specialize in building simulation-based scheduling solutions that improve and streamline the production
scheduling process

Manufacturing Industry Expertise
Leverage our deep understanding of the challenges faced by the manufacturing industry in a number of
different verticals
Our Solutions
Our simulation and scheduling solutions help companies navigate their ever-changing landscape. Get ahead of the digital transformation curve with solutions that help you tackle challenges including validating material handling systems, streamlining production scheduling, improving resource allocation, and more.
Whether you're designing a new facility, modernizing an existing facility, or seeking to improve your scheduling process, our data-driven solutions will help you achieve your goals.
Our Approach
We understand the impact our simulation and scheduling solutions will have on your business, which is why we take extra care early in the discovery process. We get to know you, your business, and your team. Our detail-oriented and data-driven approach sets us apart and allows you to realize the value and performance improvements predicted by our solutions.
Experience
Leaders in the industrial manufacturing and systems integration space rely on our solutions for their complex and large-scale facility design, process improvement, and scheduling projects.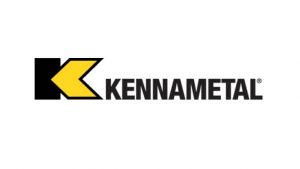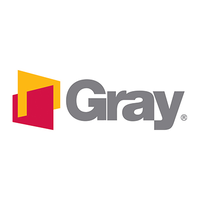 Experience
Leaders in the industrial manufacturing and systems integration space rely on our solutions for their complex and large-scale facility design, process improvement, and scheduling projects.

What Our Customers Are Saying
"SIMCON is the benchmark by which all contractors should be measured. Their tireless hours, work ethic, attention to detail, and penchant for going the extra mile are cornerstones on which Jeremy Tejada has built his company. SIMCON can adapt, overcome, and excel through engineering problems and challenges that tend to cause problems for other engineering consulting firms. Jeremy and his team not only support the technical requirements, documentation requirements, and interface with our customers with care and tact, they are adept at handling administrative issues such as contracts, legal documents, and quality control."
Benjamin Bridges
"SIMCON's models saved not only direct capital from right sizing equipment, but also substantial resource hours in the field during the commissioning process. SIMCON worked hard to focus on the highest value model implementations and to meet needed deadlines."
Ross Barnard
"The model is great. We don't have to create orders anymore. It gets us 90% of the way there and we can just lock orders when we need to override for a special case. We're really happy with it."
Scheduler
"I honestly don't believe anyone else in the country could have developed the model that SIMCON developed."
Greg Friend
"The project team went above and beyond the project requirements, often experimenting with the models to help answer questions we hadn't even thought to ask yet. They took an active interest in understanding and improving the operations of our future facility. The quality of their documentation is unparalleled and they were very effective at communicating the results of their analysis to a variety of stakeholders. We plan to continue to work with them for any of our simulation modeling needs, and this a testament to the quality of their work and dedication to our project and our team."
Lead Product Engineer,
"The models and analyses the SIMCON team built allowed our team to make informed decisions on the required equipment (and associated capital) required to meet the demands of our future facility. Our team was constantly coming up with new questions, challenges, and scenarios for the model to address, many of which required the SIMCON team to revise the model and deliver answers to questions beyond the original scope and intent of the project. The SIMCON team never wavered and collaboratively and energetically turned around the deliverables requested quickly. The quality of work delivered, the knowledge of the process, and the simplicity and pleasure of working with the SIMCON team will have us returning to them for any simulation needs that may arise."
Lead Manufacturing Engineer
"Over the last several years, I have worked with Jeremy and his team on several simulation and scheduling projects. They truly understood the high standards of Diamond Head Associates, where I was a Founding Principal at the time. Because of quality work and their diligence in doing what was right for the customer, they were more than contractors to me and DHA. They became my partners in this work. I give Jeremy and his team my highest recommendation. Their work has been outstanding and their attention to detail is unmatched with any contractor or partner that I have worked with."
Dr. Ricki Ingalls
"SIMCON is very good at finding innovative solutions"
Bruce Letellier
Related Content
Learn how we have helped our customers improve their designs and operations.
We leverage industry leading simulation software tools to develop custom solutions for your business.
Get to know SIMCON and our team.
Ready to learn how we can address your challenges? We're here to help.